The Mayans weren not the only ones who got it wrong in 2012. Here are a few of the worst predictions of 2012.
Apple TV's arrival
Apple's fanboys spread product rumors faster than the speed of light, so Jefferies analyst Peter Misek must have known his 2011 notes predicting an Apple television launch in mid-2012 would send Apple fans into states of rapture. Bummer, then, that he turned out to be way too early.
Apple TV isn't hitting shelves anytime soon. Misek isn't the only one at fault -- everyone got caught up in the Apple guessing game.
Housing to slump again,
Gary Shilling, an economist in New Jersey, delights journalists with his dour forecasts. Fear makes good headlines, of course, and he's good at making them. Problem is, he's been wrong on his biggest short U.S. housing all year.
Shilling warned of a wave of foreclosures in 2012, predicting that some 3 million to 5 million homes would remain in a shadow inventory, flooding the market and hurting all U.S. home prices. But that just hasn't happened. Foreclosures are hitting markets at an orderly pace, in large part because so many foreclosures have occurred in states like Florida that require a judge to approve the process.
S&P 500 at 1,250
Barron's
convenes a panel of stock experts every year to guess where the S&P 500 will wind up next year. It's a fool's game, but sometimes they happen upon a close number. 2012 was such a year. The experts on average predicted the S&P will reach 1,360, a tidy 12% gain from the date in mid-December 2011. Lo and behold, the S&P is holding steady this week at 1,450, which amounts to an even bigger 16% gain.
Tebow helping the Jets
Facebook is a Buy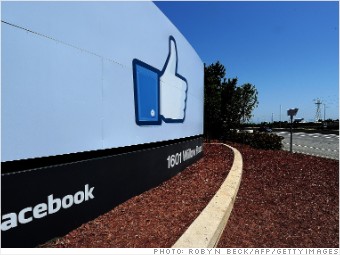 Remember when Facebook was a $100 billion company? It was just seven months ago, but it must feel like an eternity for the brokers and retail investors who tripped over themselves to get a piece of this generation's biggest IPO.
Since going public in May at $38 a share, Facebook stock has traveled in one direction: down. The stock bottomed out around $17 before rising to a more respectable $27, which values the company at $60 billion, a far cry from its initial appraisal. There was talk of bankers bungling the offering, and similar indiscretions. But that only distracts from the truth that putting a mega-valuation on a company as young as Facebook usually has negative consequences.
Romney Presidency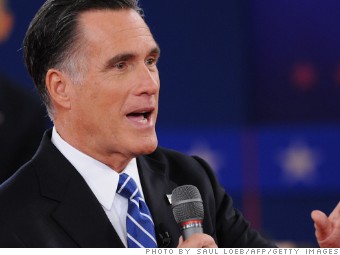 Larry Kudlow should stick to supply-side economics. The CNBC host was so swept up in his dreams of a Romney presidency that he turned in the worst political prediction of the entire punditocracy, according to Pundittracker.com, which singles out Kudlow for his embarrassingly bad prediction.
Treasuries rise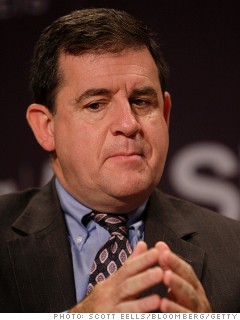 What got bond guru Bill Gross into trouble last year was the prediction that investors would tire of puny Treasury yields and flee the ultra-safe securities. This year it was Bob Doll's turn to make the losing bet. The former BlackRock strategist always publishes his list of 10 predictions for the next year, so it's easy to pick on him. But his bet against Treasuries represents a notable mistake.
Nissan Leaf actually sells
The sales target proved wildly optimistic. In fact, Leaf sales were actually down 16% from 2011 as of October, and even after the Leaf's recent glitzy ad campaign, there's no way Nissan gets even close to Ghosn's sales goal.
JC Penney comeback
But it's hard to teach an old dog new tricks. Just six months after instituting new pricing, JC Penney retreated to its old ways, reintroducing "clearance" sales and scrapping "Month Long" deals after customers professed confusion. Bottom line, JC Penney changed because the strategy wasn't working. Sales have declined each quarter in 2012, and the stock has fallen by 43%.
Zynga is a Buy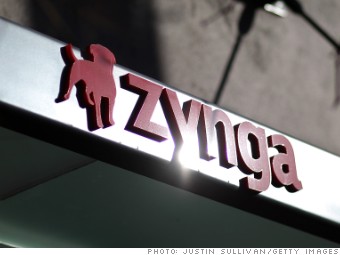 As of New Year's Eve last year, it was the job of seven Wall Street analysts to rate Zynga's stock a sell or buy. Five of them recommended buying the social gaming company behind such timeless titles as FarmVille. Their average 12-month price target for the stock: $11.70. The price of Zynga shares as of Dec. 19, 2012: $2.40.
Where it all went wrong for Zynga is up for debate. After its rich IPO last December, which valued the company at $7 billion, there may not have been anywhere to go but down. The company was wholly reliant on Facebook for users, and its casual games meant that users left once they purchased all the FarmVille turnips they could bear. While it's been a rough year for Zynga, a comeback might be in order: the company recently said it was pursuing a Nevada gambling license to allow users to bet real money on games. Shares jumped 5% on the news. Zynga has hope after all.
John Carter will be a hit
Seriously, did anyone at Disney bother reading the script?